19 CHEAPEST Countries to Visit from India on A BUDGET! From backpacking through the "land of smiles" to dirt cheap meals and transportation, check out these exciting, affordable travel destinations for tourists! "Thanks for checking us out.
Countries Covered
1.Nepal
Nepal is located very close to India so there is no problem in coming to Nepal for the Indians. In Nepal, Indians are not only allowed to roam without a visa but they can work also.
You can stay here but you need to have an ID proof Such as Aadhar card, Voter Id card, etc. This is due to good relations between India and Nepal and the Indo-Nepal Treaty for Peace and Friendship in the 1950s plays the main role in it.
In Nepal, there is a holy Pashupatinath temple and many Indians go to worship every year. Compared to the Nepalese currency, the price of Indian rupees is also high.
2.Bhutan
Bhutan is also known as the 'land of the Thunder Dragons' or the 'Druk Yul'.It is located between India and China. Bhutan is a Buddhist kingdom and the happiest country in the world.
Travelers can explore the rich culture, mountain monasteries, and be a part of colorful Bhutanese festivals. Paro, Thimphu, Punakha, Haa Valley are the must-visit places in Bhutan.
Here 1 INR is equal to 1 Bhutanese Ngultrum.
3. Sri Lanka
Sri Lanka commonly known as Ravan's Lanka in India is named as the top country to visit in 2020 by Lonely Planet.
The picturesque landscapes, flora and fauna, rural lifestyle, mesmeric beaches, quaint places, historical monuments, hill stations, bustling cities, and mouth-watering seafood this is how one can describe Sri Lanka.
Here 1 INR is equal to 2.48 Sri Lankan Rupee.
4.Indonesia
Travelers and backpackers know Indonesia as a paradise worth checking out. Especially for its ornamental temples, grassy-green rice paddies, magnificent white-sand beaches, and picturesque jungles.
It's a nation of many volcanic islands such as Sumatra, Bali, Lombok, and Java, famous for their fascinating places (not to mention incredible coffee beans!). Staying in an average hotel in Indonesia can be very easy on the pocket, with around RS.800-1200 per night.
Meals run as low as RS.400-80. Or, save some scratch by sampling the street fare for only RS.150. The cost of transportation is around RS.400-800. Or, splurge a little by traveling from one island to another on a private boat. Or, hire a private driver for RS.3750, for ten full hours.
Hence Bali Indonesia is one of the best cheapest countries to visit from India
5.Greece
The home of enchanting islands is one of the most romantic and awe-inspiring travel destinations in Europe. To visit on the cheap, book your hotel or hostel in advance. Some of the most famous and worth-seeing destinations of Greece are Athens, Santorini, and Rhodes.
Accommodations in a hostel range from RS.1200-1500 a night. Or, enjoy a more luxurious stay for just RS.3000. Daily meals run RS.750-1500 on average. Or, seek out sustenance from street vendors to save some scratch. Fresh Greek salad or gyros.
For example, area bargains at only three bucks. Ferry rides between the islands will set you back RS.750-1500 bucks. Rent a motorbike for RS.1800-2200 per day, since a daily car rental bites the wallet at RS.3000-4500.
6.Czech Republic
The Czech Republic is a popular bucket list country due to its unlimited options and tourist attractions. The country has a rich history, ancient culture, and majestic architecture; which attracts tourists from all around the globe.
Prague, Cesky Krumlov, Karlovy Vary, and Brno in particular, make it a great destination for a travel gateway.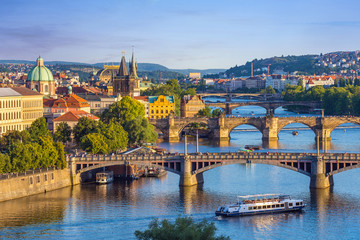 Though the prices have increased over the past few years, the Czech Republic is still one of the cheapest places in Europe. You can stay for RS.900-1500 per night in a hostel.
A full-day tram or metro ride costs around RS.400, and RS.1200-1500 bucks for an intercity bus ride. However, you can get a three-day pass for 1200 if you plan to travel a lot.
Daily doses of the richly flavored Czech cuisine costs about RS.750-1250. Visiting historical sites and museums is where you'll spend a bit more. The entrance fee for the UNESCO castle is RS.750. And it will cost you RS.1350 to tour Prague castle, but is worth a visit.
7.Thailand
Thailand is often referred to as the "Land of Smiles" for the warmth of the people and their beautiful culture. It's a cheap favorite, high on the bucket lists of world-traveling backpackers.
Whether you want to visit vast jungles, scenic islands, national parks, or historic cities, Thailand's got it all.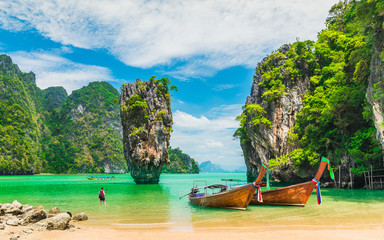 It's an excellent value for your money, and you can spend even less on extended stays. A nice hotel is RS.1500-2250 big ones each night. But, a basic hotel or dorm bed only costs around RS.750-1250. Or even better, crash in a beautiful beach hut, or guest house, for a mere RS.1200 a night.
Grab some mouth-watering, authentic Thai cuisine for just RS.450 per meal. 'Street' food is even cheaper. I dare you to visit Thailand and NOT go out scuba diving. Or, for only twenty bucks, enjoy a scenic snorkeling tour instead.
The sacred temples, island camping, hiking, and calm beaches of Thailand are particularly famous among tourists.
Get around town for RS.750 for a day. For an even cheaper trip, hit the northern areas of Thailand, like Chiang Mai, and Pai. And, be sure to bring a good camera for the incredible landscapes! Hence Thailand is one of the best cheapest countries to visit from India.
8.Romania
The original nest of Dracula is among some of the most budget-friendly European countries. From medieval villages in Transylvania to Romanian urban life, it has a wealth of landscapes and activities. If nightlife is your thing, visiting Cluj Is a must.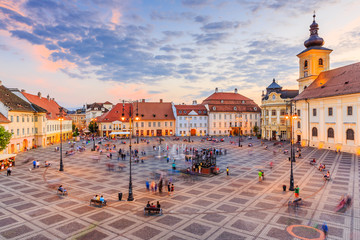 Turda Salt Mine, and the national parks, top Romania's tourist attractions. You can get a hostel or guesthouse room for only RS.750-1250, and daily meals cost the same. It's also just RS.40 for a one-way bus ticket, or per kilometer, in a taxi.
9.Poland
Put Poland on your list, and explore its rich culture and numerous heritage sites. Like many other countries in Eastern Europe, Poland is also often overlooked by travelers and backpackers.
Those that make the trip will pay RS.600-900 for a hotel. But, stay at a hostel, and save six bucks off that average. A per-night stay at a luxury hotel only costs RS.3750, which is still impressively low.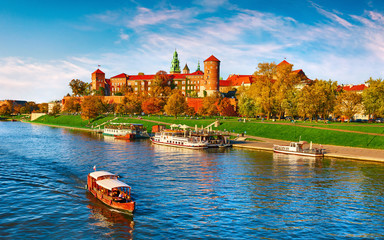 Meals cost around RS.750-1250 for a day, and transportation by train costs RS.75-250, or RS.750-1250 for Poland's intercity trains. Entrance to museums and other historical sites costs RS.250-40 on average.
10.Philippines
The tropical Philippines is the nation of exquisite islands, famous for its heavenly beaches, rich history, and dive sites. The country is quite wallet-friendly for travelers, and be sure to check out the beautiful tour sites it offers.
The average cost of living in hotels is RS.4500 a day. A dorm bed in a hostel will cost around RS.800-1300.If you enjoy eating like the locals, you can keep the cost of your meals as low as RS.400-1200.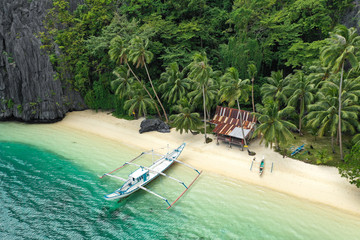 The cost of a fun boat ride from one island to another is usually RS.750-1200.A ride on the public bus is very budget-friendly, too, at only twenty-five cents! Another option to get around is to rent a motorbike to visit different places on an island.
The scooters only cost roughly RS.750-1300 for the day. A hotel room on Boracay, one of the most beautiful destinations in the Philippines, is only a bit higher.
The magical white-sand beaches and chic resorts of Boracay and Palawan make the top of the lists of many travelers for gorgeous tourist attractions. Hence the Philippines is also one of the best cheapest countries to visit from India
11.Cambodia
This beautiful Southeast Asian country is filled with heritage sites, kind people, great food, and incredible monuments. Despite offering such vacation extravaganza, Cambodia is unbelievably affordable.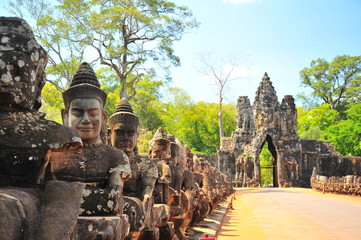 A hotel room is as cheap as RS.1200, and you can also get a dorm room in a hostel for much less than that. A meal at an exclusive restaurant cost less than RS.700.The transport cost is between RS.500-1300.
The main tourist attractions of Cambodia include the ancient temples of Angkor, steamy jungles of Kampong Speu, gorgeous beaches of Sihanoukville, Tonle Sap River, and the cool islands of Koh Kong.
12.Vietnam
Vietnam isn't only a gorgeous, culturally-rich country of South Asia, but it's also one of the most budget-friendly travel destinations in the world. You can find a room in a modern four-star hotel for as low as RS.750 per night.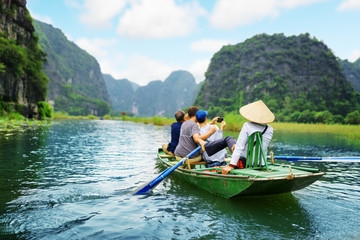 Some hotels provide complimentary breakfast, as well. If you want to save some more pennies, you can easily find a hostel for RS.400 a night. Typical, casual restaurant meals are only RS. 150-250 a day. But, for tighter budgets, bank on street food.
Splurge on Vietnam's varieties of cheap and hygienic street food under RS.75. Public transport averages RS.400 a day, but renting a motorbike can bring that cost down.
Some of the best places to enjoy in Vietnam are the serene beaches of Nha Trang, picturesque Karst Mountains of Halong Bay, lush-green rice terraces of Sa Pa, and the largest caves of the world in Hang Son Doong.
13.Laos
Laos affords budget backpackers and travelers lengthy visits on the cheap. Just RS.2250 a day can cover your stay in this beautiful country located between Vietnam and Thailand.
Sleeping arrangements are only RS.750-1300. Meals in Laos barely add up, at just RS.250, with basic breakfast provided by the hotel.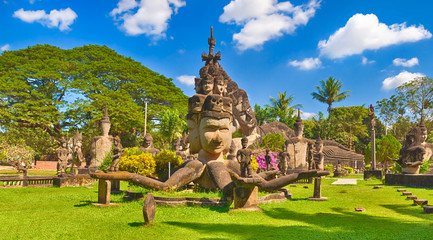 Tour Laos for RS.500 on a public bus Or shell out just RS.1200 for a motorbike, for a day of cruising. Although the country doesn't sport any beaches, Laos is loaded with plenty of scenic destinations.
The incredible landscape of Phou Bia is a must-see. Stunning waterfalls of Bolaven Plateau. Ancient Buddhist temples, historic architecture, too. And you have to take in the vast network of rivers. And the diverse French remnant culture is quite inspiring.
Due to all this reasons Laos is know as one of the best cheapest countries to visit from India
14.Pakistan
You're a budget travel enthusiast; you're tuned into the value of pocket-friendly transportation, accommodations, and meal options. How would you feel about visiting a country where you won't have to pay a travel guide to show you around?
People of Pakistan are known for their hospitality. And there is a 100% probability that you'll find someone wanting to host you for free! Thanks to the Pakistani Rupee trading at an estimated 161 to the dollar, you can get a hotel room for as low as RS.450-750, daily.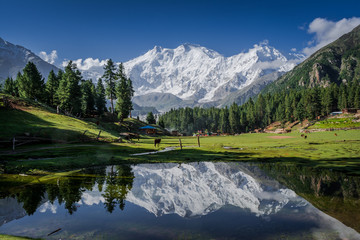 Treat yourself with a variety of food options for under RS.250. You can have a lavish dinner at a restaurant for around RS.750, too. Transportation cost is RS.450-650, but hitchhiking is quite common, once you get to know some of the locals. Besides being one of the most affordable travel destinations around the world.
Pakistan has a lot to offer most everyone. From the tallest Karakoram Mountains to the Mughal era wonders. The beautiful lakes and waterfalls, ancient ruins of Mohenjo-Daro, vast deserts, and peaceful beaches, the options are endless.
15.Chile
Chile is the longest country in the world. The country is only about 180 km but has a coastline of 4000 km. There are all kinds of scenic places in Chile such as Desert, Glaciers, Volcanoes, and many more.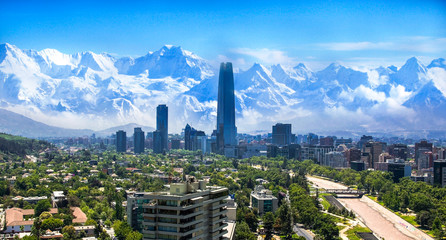 This is a cheap holiday destination for Indians because the price of 1 rupee is equal to 1.16 peso here. You can charge up to 60000 INR for flights to Chile, but stay is very cheap and you can easily spend 1 week at 10000 rupees.
16.Hungary
Despite not being in Asia countries, the price of Indian currency is high and you can take advantage of that in this country. You will enjoy Hungary because civilization here is different from our country.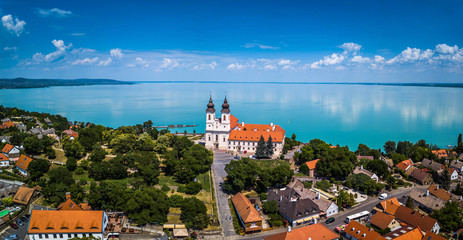 In Hungary 1 INR is approximately around 4 Hungarian forints. Hungary's capital Budapest is also known as the world's most romantic city. You will witness the combination of Roman and Turkish civilization here.
In such a beautiful country the cost of 1 week of dining and living expenses will be around 7000 INR. You will get the cheapest flight from India for as low as 25000 INR.
17.Mongolia
In Mongolia, the Indians will feel like the King because this country belongs to the land of kings. The names of Changez Khan have been heard by all of us and their idols are everywhere in Mongolia.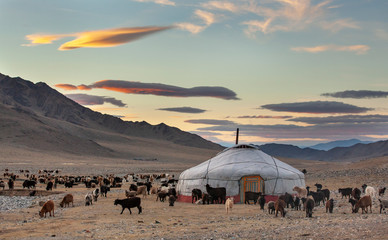 If you are in Mongolia then you are considered as a person with a good knowledge of history and civilization. Here is the price of 1 rupee 36 Mongolia Tugrik. You will be able to eat, drink, and live only in 5000. Flights will be available to you in 20000 for a total of Mongolia.
18.South Korea
South Korea is a very famous country, and often people like to go here are the Indians. Here you can see the Islands, the Museum and the Sea Tower, The special thing is that you can also do a lot of shopping.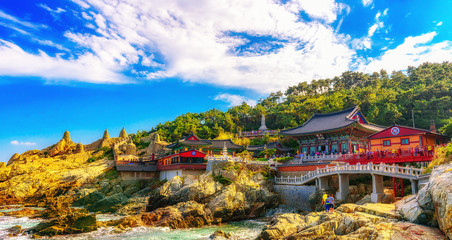 This place is very cheap for Indians and for only 20000 INR; you can easily go for 1 week's leave. The price of India's currency is approximately 16 South Korean Won.
19.Uzbekistan
Uzbekistan has a very old history and here you will find many mosques. The old mosque and its civilization have continued since ancient times.
In this country you will find an old-fashioned architecture and here is the world's oldest and largest madrasa.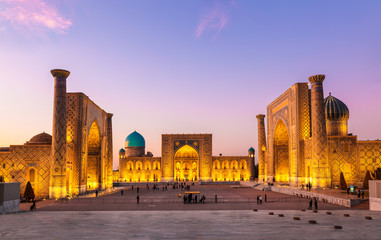 The cost of living in Uzbekistan will be around 4500 INR and the flight will be available in only 15000 INR and why not the price of one rupee here is 116 (Som)
20.Final verdict
So these were our top cheapest countries to visit from India. Where you can live like kings. After knowing all this you must be feeling like you have been living under a rock till now.
There are so many things under the sky to explore and budget is not an issue anymore so pack your bags and go explore the world at your own comfort at a cheap price.
Do your own research on the cheapest countries to visit from India as well and start your world trip journey soon. Indonesia will be the ideal kick-starter for you.
Also Read : 10 trending travel destinations worldwide that you must visit
21.FAQs
Que.1) Cheap countries to visit from India in October?
Ans.1) Nepal, Philippines, Cambodia, Indonesia, Vietnam, Laos are some countries where you can go in October.
Que.2) World cheapest countries to travel from India without visa?
Ans.2) Barbados, Bhutan, Brazil, Cuba, Hong Kong, Maldives, and Serbia are the countries that offer Indians visa-free travel.
Que.3) Cheapest European countries to travel from India?
Ans.3) Poland, Czech Republic, Hungary, Romania are some of the cheapest countries in Europe to travel from India.
Que.4) Cheapest places to visit outside India for a honeymoon?
Ans.4) Bali (Indonesia), Sri Lanka, Vietnam, Singapore are some of the cheapest places to visit outside India for a honeymoon.
Que.5) Cheapest Asian countries to visit from India?
Ans.5) Nepal, Sri Lanka, Bhutan, Cambodia, Vietnam are some of the cheapest Asian countries to visit outside India for honeymoon.